On y est enfin ! Annoncés CETTE NUIT, de nouveaux visuels (officiels !) sont enfin sortis concernant la prochaine Portrait of Pirates SA-MAXIMUM de MegaHouse de Luffy en Gear 4th ! Et y'a pas à dire, cette figurine est une tuerie !
Visuels officiels Figurine Luffy Gear 4th Portrait of Pirates de Megahouse
Je vous laisse admirer le monstre :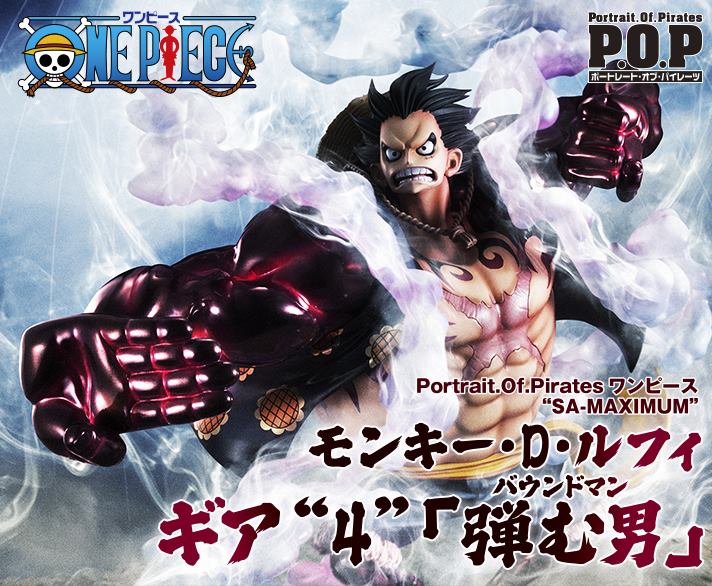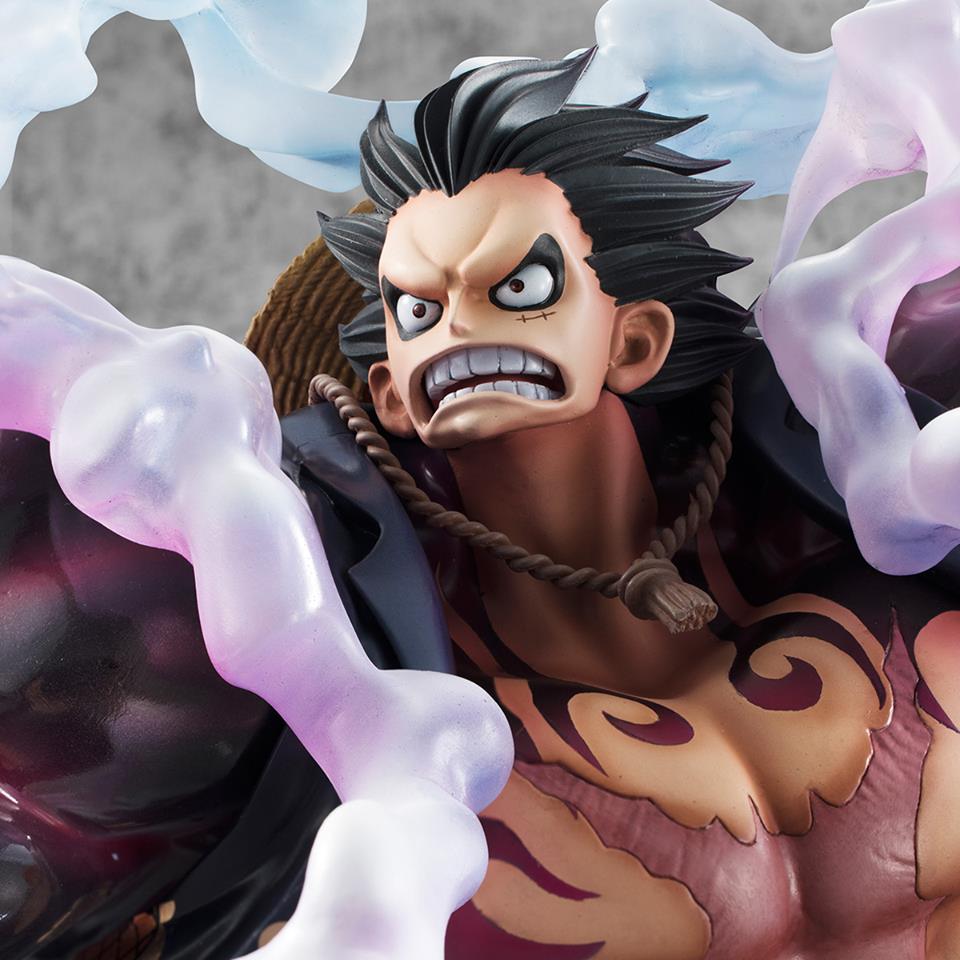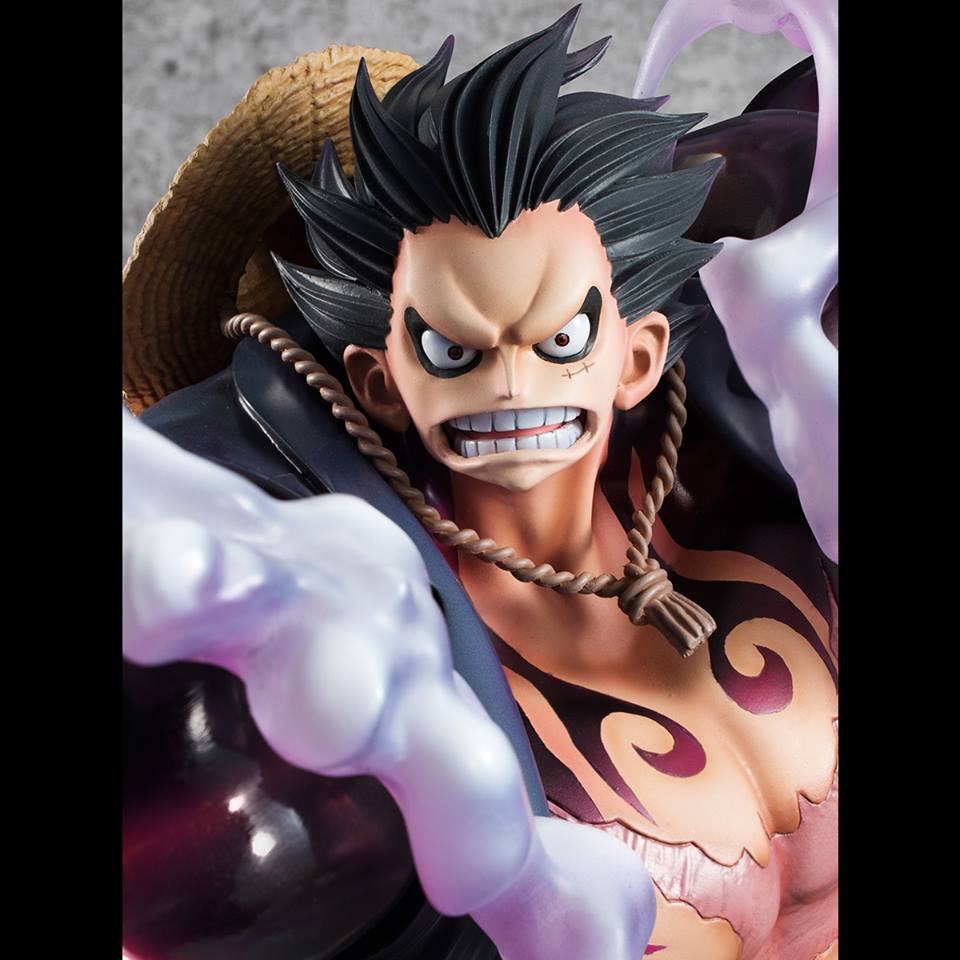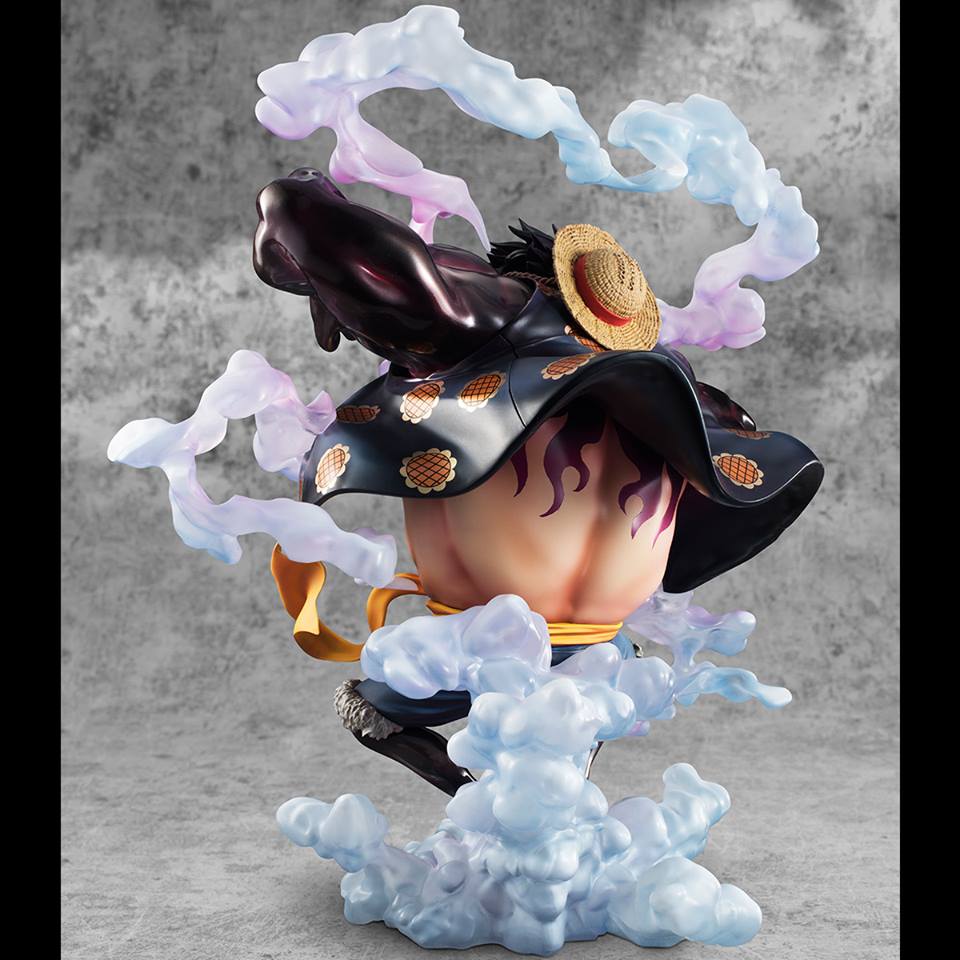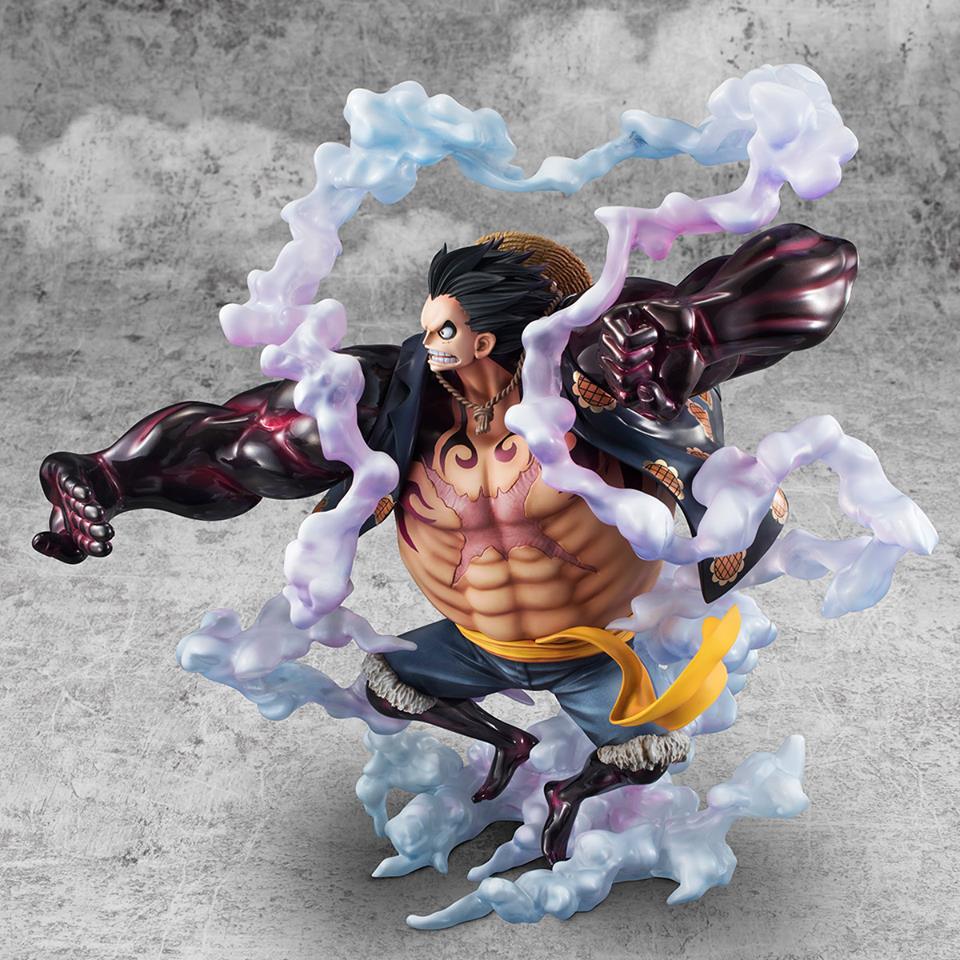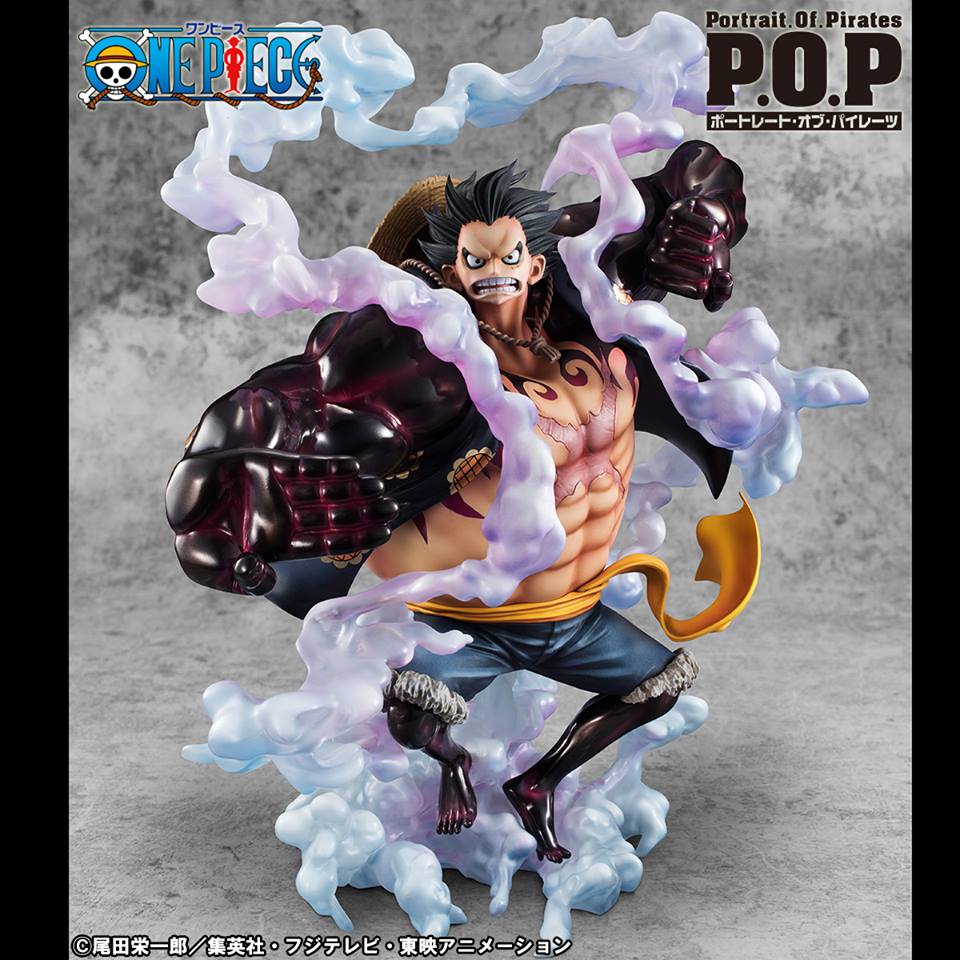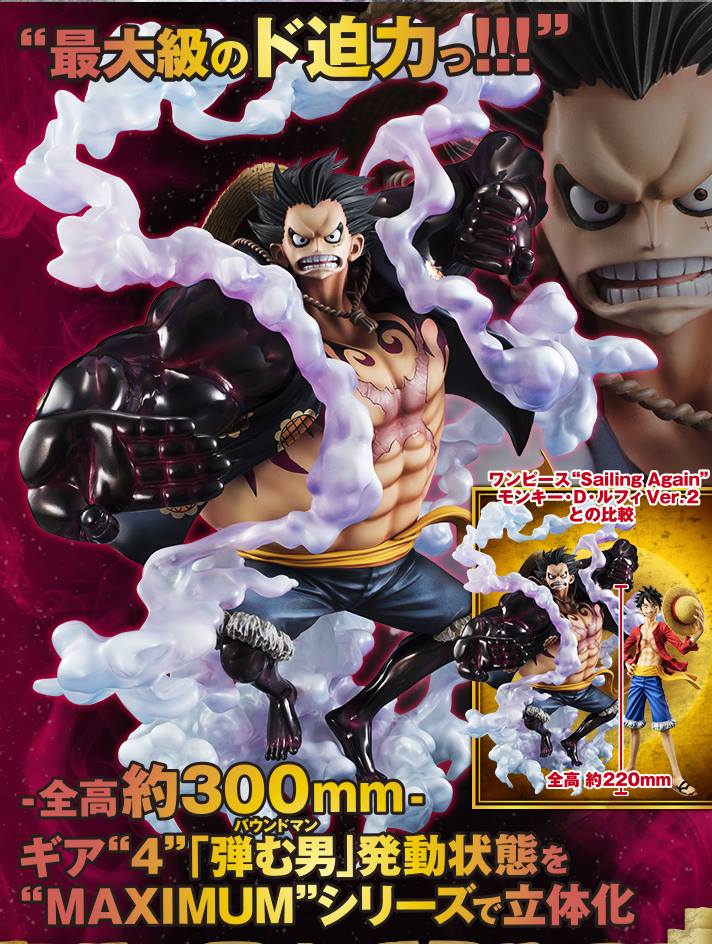 Pour rappel, cette figurine sortira au mois de Septembre au prix de 16,799 Yen (environ 140€) !
Mais ce n'est pas tout, on a aussi le droit à des visuels officiels pour 2 autres figurines : la Variable Action Heroes de Zoro Past Blue et la Figuarts Zero Battle Version de Boa Hancock !
Visuels officiels Figurine Zoro Past Blue Variable Action Heroes de MegaHouse
Du côté des Variable Action Heroes, des visuels officiels sont aussi tombés concernant Zoro ! On s'attend donc très prochainement aux visuels officiels de Perona Past Blue !
Voici les photos :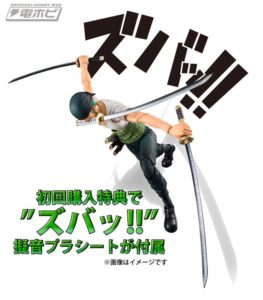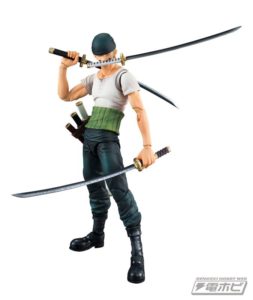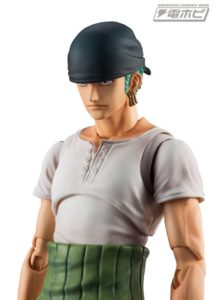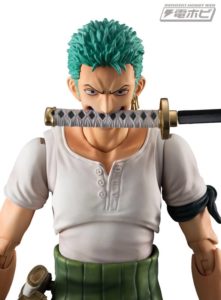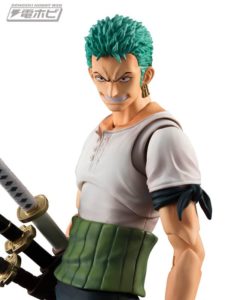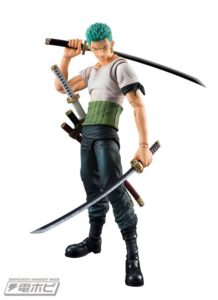 On a aussi la date de sortie confirmée : ce sera pour le mois d'Août !
Visuels officiels Figurine Boa Hancock Figuarts Zero Battle Version de Bandaï
Et enfin, les visuels officiels de la prochaine Figuarts Zero Battle Version de Boa Hancock : Love Hurricane ! Oui, encore une figurine de Boa, c'est pas comme si il en existait déjà 40, mais bon ! D'ailleurs, il en existe déjà une en Battle Version !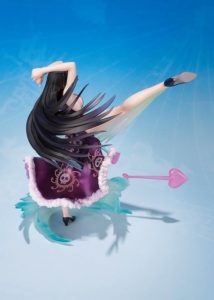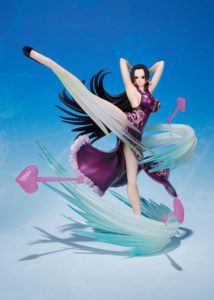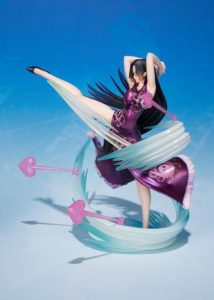 Pour rappel, cette figurine sortira en septembre 2017 au prix de 4,500 yen (environ 35€)
Qui prend quoi ?
Alors, qui prendra quelle figurine ?
De mon côté, sans hésitation la POP de Luffy Gear 4th ! Juste magnifique ! J'ai déjà la Sculture Art qui était très jolie, mais là, on parle d'une pièce d'exception !!
Concernant la VAH et la Figuarts Zero, je pense que je passerais mon tour, je n'apprécie pas particulièrement les VAH, et la Figuarts de Boa, bien que très très jolie et dynamique, n'est pas une pièce que je rêve d'avoir dans ma collection (Bon ok, rien n'assure que je ne craque pas à la date de sortie, mais pas pour le moment ! :p )
N'hésitez pas à partager l'article ou mettre un petit like pour m'encourager à vous proposer toujours plus des news en exclu sur l'univers des figurines One Piece !